Tongariro Photography Tour (3 day private tour)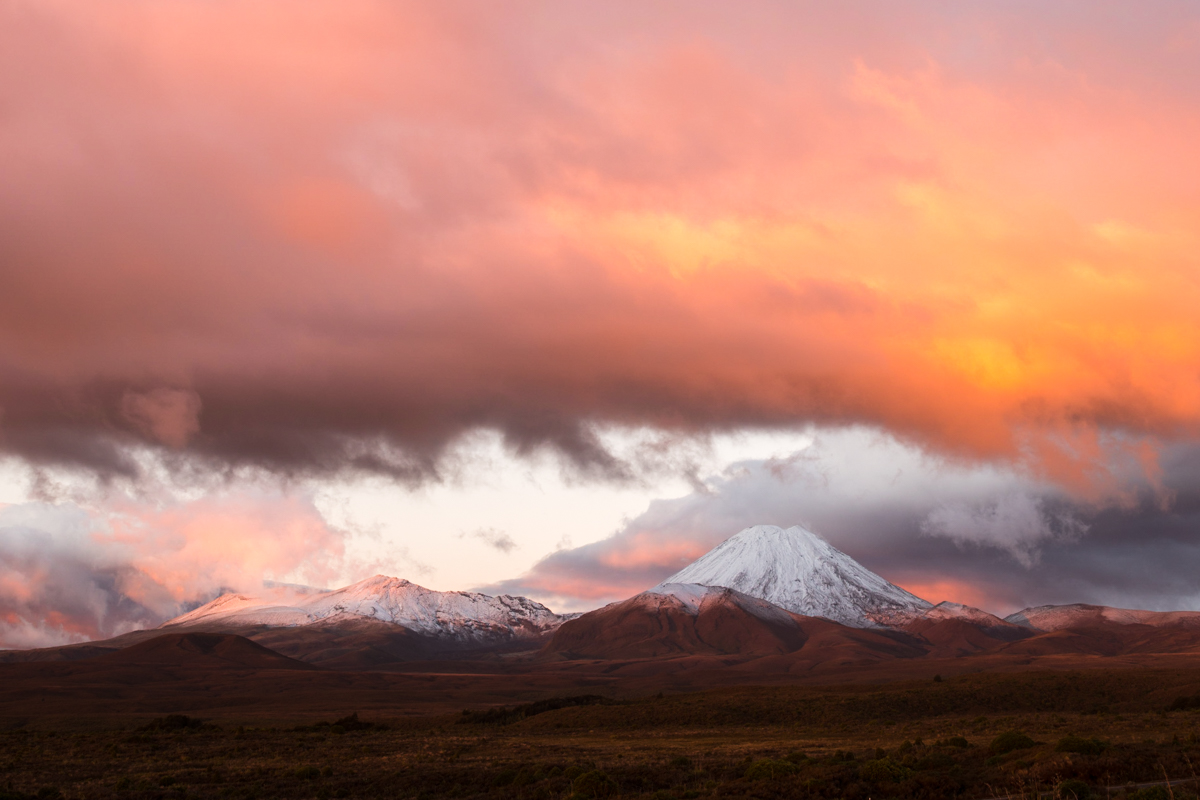 Duration: 3 Days
Product code: TON3
Three-day personalised photography tour to capture the awe-inspiring location of Tongariro National Park. Over this tour you will have the chance to shoot a diverse range of subjects including volcanic and mountain landscapes, waterfalls, rivers and forests. The Tongariro World Heritage Area was New Zealand's first National Park. It is one of the most diverse photographic locations in the country and offers a wilderness experience not to be missed by any visiting landscape photographer. During the workshop you will be taken to some of the top locations in the park whilst focusing on improving your photographic skills.
This 3-day privateTongariro tour allows for a flexible itinerary, and our experienced local guide will take you to the best locations based on the weather, the time of the year and your photographic objectives. No matter what level you are working at with your photography our bespoke tours can take you The tour price is for 1 or 2 peoples based on a twin share/double room at Skotel Alpine Resort.
HIGHLIGHTS
Mt Ruapehu, Tongariro, Ngauruhoe
Volcanic & wilderness landscapes
Waterfalls and beautiful forest
3-day customised tour
Day 1
We will start the tour by meeting you in Tongariro or picking you up from Taupo, then travelling to our base of Skotel Alpine Resort in the park. We will have the rest of the day to explore the park and its endless photographic opportunities from old lava flows to waterfalls and silica rapids. This evening will see us capturing the last light over the volcanic peaks of Mt Ngauruhoe, Mt Tongariro and Mt Ruapehu.
Day 2
Depending on your objective, we have lots of options today. We will explore some of the many short, easy walks in the park. This will include one of the parks best nature walks, capturing amazing rainforest and bird life around a beautiful forest lake. Today there is also the option to take an extended hike on one of the park's finest walking tracks. This crosses undulating tussock country and alpine herb fields to end up at a volcanic crater lake at the base of Mt Ngauruhoe.
Day 3
After a sunrise shoot to capture the first light over the park's volcanic peaks, we have the option to make an excursion further afield. We may travel north past Lake Taupo to one of the country's best thermal reserves, (entry included) to photograph boiling mud and amazing coloured pools. We would also take in the mighty Huka Falls. Should the weather allow, if you are wanting to do some aerial photography, there will be an opportunity to do a flight over National Park. (not included in the list price) The day will end with a late afternoon departure from Tongariro or a return to Taupo.
PRICE INCLUDES
2 nights accommodation at the Skotel Alpine Resort this includes an upgrade from basic shared twin room (normally included in our group workshops) to a double hotel room
2 full breakfasts at the Terrace Restaurant at Skotel Alpine Resort
2 packed lunches made by the Terrace Restaurant at Skotel Alpine Resort
Full one-on-one tuition for the 3 days by Richard Young
Printed notes to take home covering some special techniques, settings and tips
Department of Conservation concession fees