North Island Favorites Tour (return or one way )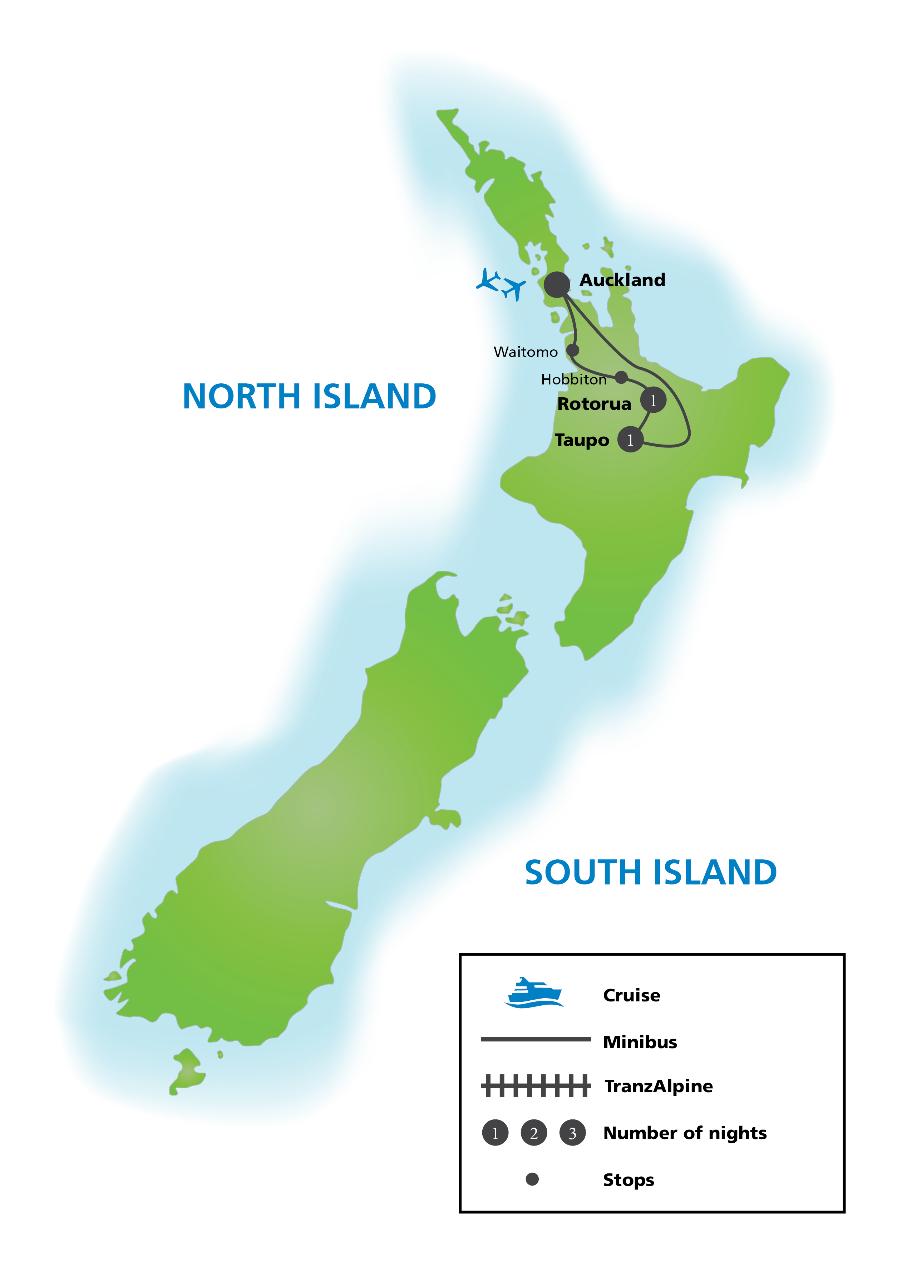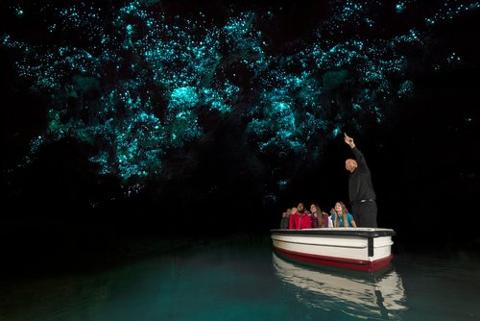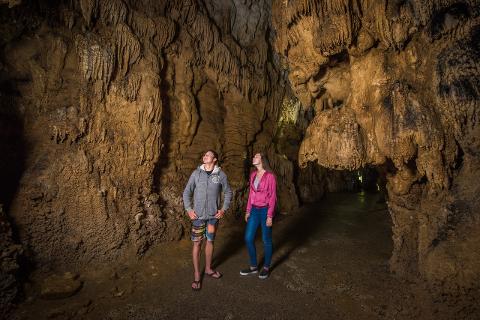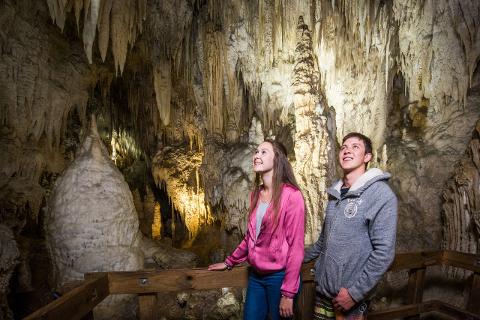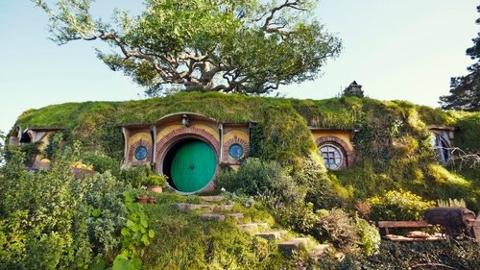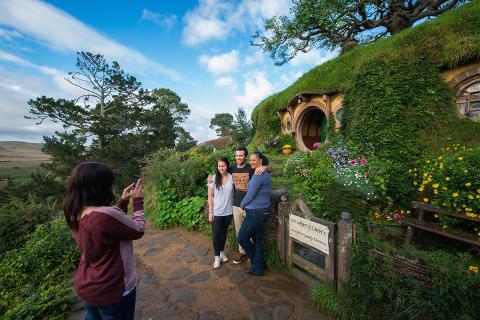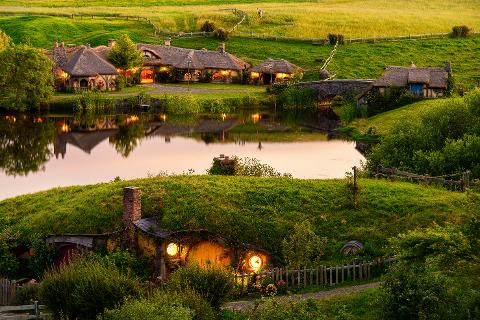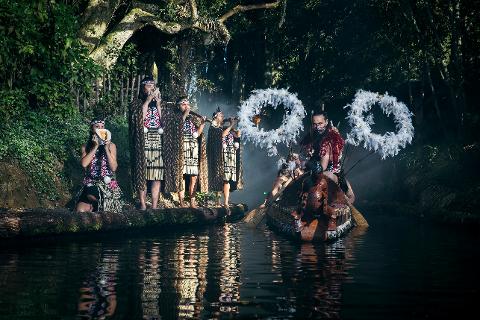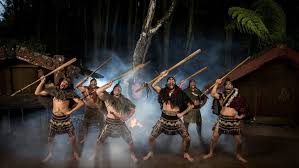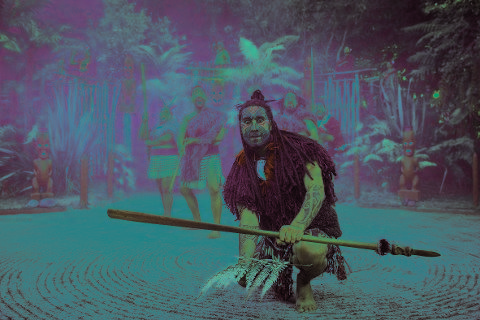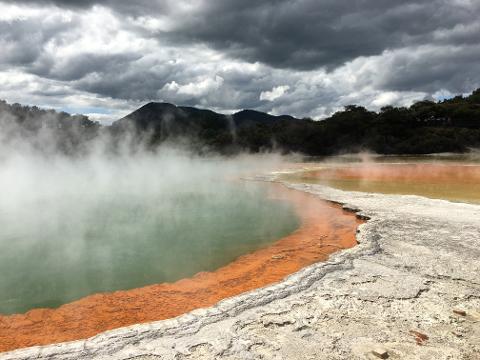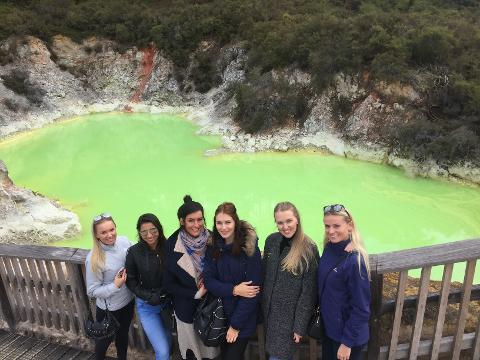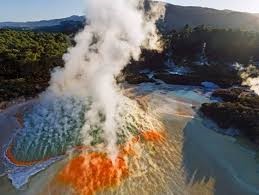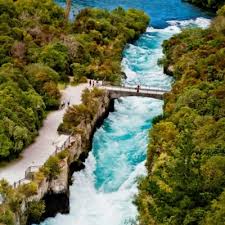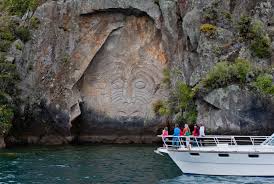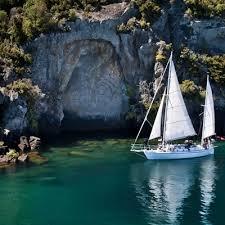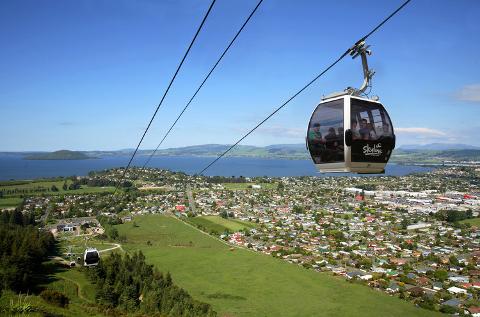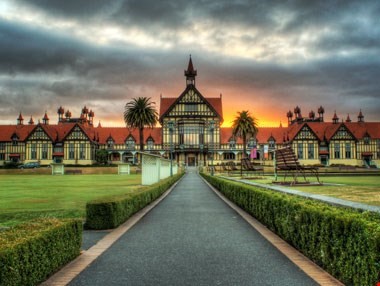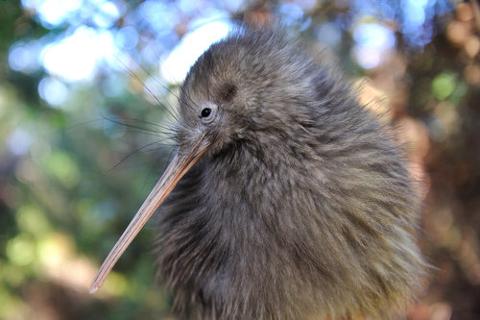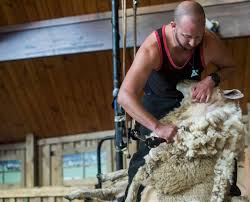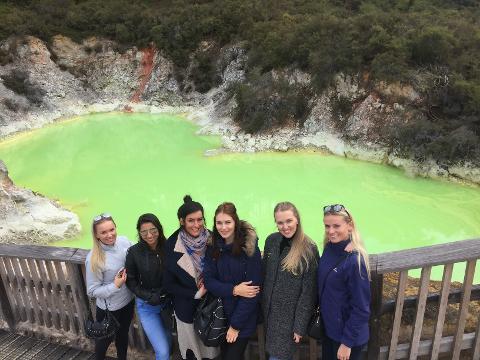 Duration: 2 Days
Product code: 100CK
Auckland to Hobbiton, Waitomo Caves, Rotorua and Taupo (optional).
This tour takes you to all the most popular destinations and attractions in the north island. Enjoy the magical glowworm caves at Waitomo. Experience real middle earth at Hobbiton. Be Amazed by natures geothermal wonders, and Maori culture in Rotorua plus add either Lake Taupo & Huka Falls, a Skyline Adventure, relaxing time at Polonesian Spa, the Agrodomes Farm Show or free time in Rotorua city.
DAY 1: AUCKLAND TO HOBBITON, WAITOMO AND ROTORUA.
6am Hotel pick up. From Auckland we head South for a action packed day. First Stop is Waitomo caves. Once in Waitomo you will explore the ancient and amazing caves seeing many different cave formations including Stalactites, Stalagmites and Lime Columns before descending even further underground for your glowworm experience. Board your glowworm boat for a cruise on the grotto river with thousands of glowworms which are unique for New Zealand for over 120 years above your head. Waitomo Glowworm Caves are a must see for any traveler. Next we travel east towards Hobbiton with stunning scenery and lots of surprise stops this journey is a trip on it's own. Once at Hobbiton we will stop for lunch before you head off on a 2 hour fully guided tour of this famous movie set finishing at the Hobbit Pub the Green Dragon for a refreshment. Next we make our way south to Rotorua to check into your hotel for your first night but the day doesn't end there. Once you have settled into your hotel you have the option of free time or join us at Tamaki Maori Village for a night of Maori cultural shows and a delicious traditional hungi dinner. After this we think that's enough for a day and it's time to rest back at your hotel.
Either add our accommodation options for the night or book your own in Rotorua City Central.
Included Activities: Hobbiton Movie Set and guided tour, Waitomo Caves and Glowworm Tour, Surprise stops and activities.
Optional Activities: Tamaki Moari Village cultural shows and Hangi meal
DAY 2: ROTORUA GEOTHERMAL PARK + OPTIONAL ACTIVITIES
Today we leave the hotel at 8:00 am to do a tour of the main highlights of Rotorua City before making our way to one of the most surreal places on earth Wai-O-Tapu geothermal reserve. While at Wai-O-Tapu you will enjoy watching the Lady Knox Geyser erupt, see one of the most photographed pieces of water on earth Champagne Lake and experience all the other geothermal wonders this surreal place has to offer.
From here your day gets very flexible, We could head to Lake Taupo to see the famous Huka Falls then go for a curise on the lake including a visit to the famous Maori carving in the cliff. Maybe you want an adventure at the Skyline Adventure park in Rotorua or some time to relax at Polynesian Spa. For the animal lovers you could head to Agrodome to see the Sheep Show or Rainbow Springs to see the Kiwi. What ever you decided Rotorua will not disappoint.
Included Activities: Wai-O-Tapu Geothermal Park, Rotorua City Tour, Discounted souvenir shopping.
Optional Activities: Skyline Entrance and Gondola, Polynesian Spa Entrance, Agrodome Sheep Show, Taupo, Huka Falls & Lake Cruise.
Sadly the trip has come to an end and we must drop you at your local accommodation or start making our way back to Auckland.